What's New in RapidAuthor 14.1
In the last few months, we have been tirelessly working to improve our products for authoring technical documentation and we believe that you will enjoy RapidAuthor and other tools even more
Check all new features
Import additional information from the Service Planner
From now on, you can import additional information such as support equipment, spares, references, required persons, safety conditions, etc. from the Service Planner. The new feature allows users to configure various document sections, and enable and disable them, through the user interface of the RapidConfiguration tool. If a section is enabled, then the corresponding section of the document will be filled during import.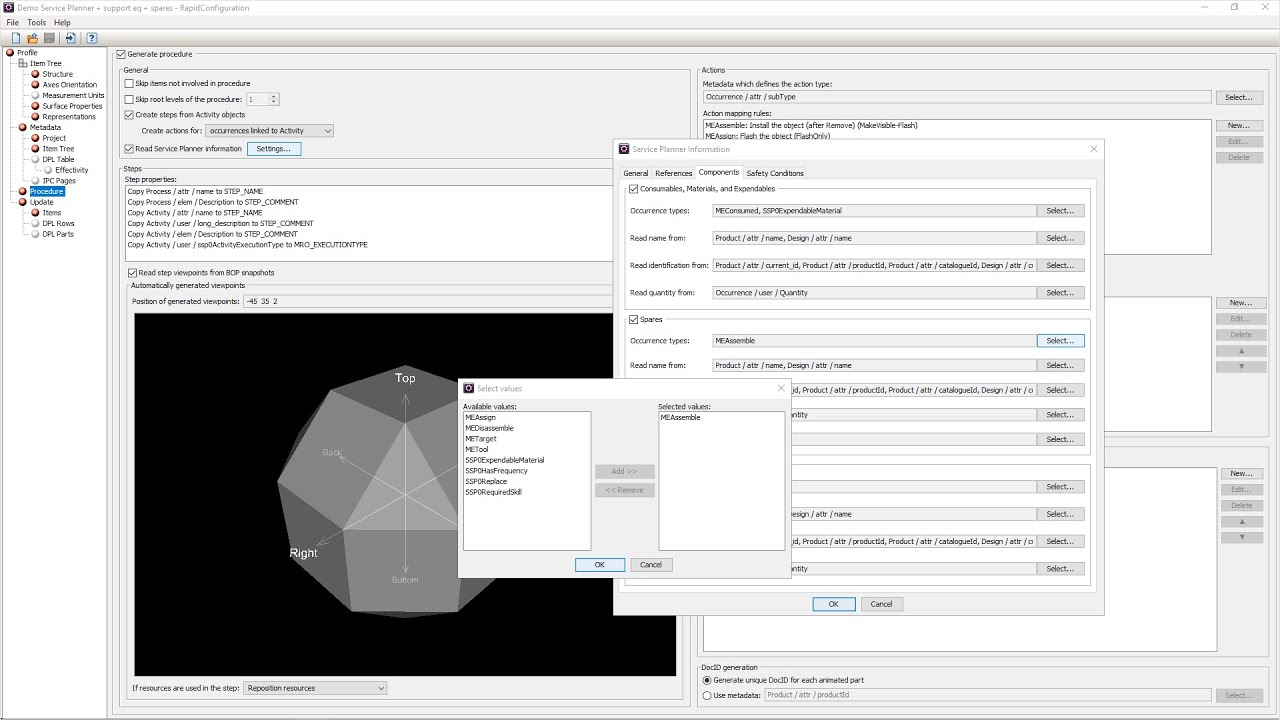 S1000D support for Service Planner
In the new version of RapidAuthor, users can generate S1000D documentation based on the data imported from Teamcenter Service Planner. Cortona3D Integration package contains an out-of-the-box Demo Service Planner S1000D 4.1 import profile with default configuration for the mapping of the Service Planner Work Card and Service Requirement objects data to the RapidAuthor S1000D project. You can change this configuration using the RapidConfiguration tool to meet the specific requirements and the Teamcenter data model.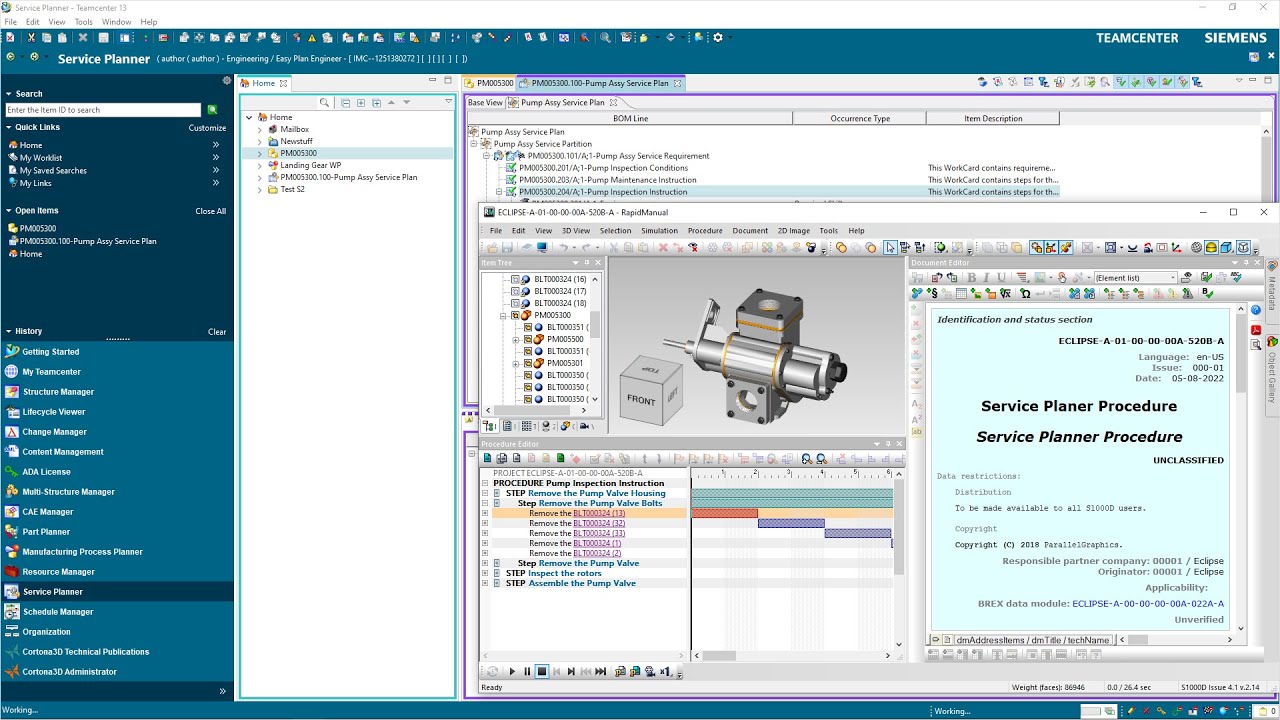 JT import: line sets, import non-tiled textures from JT
We have improved import from JT in the new version. Now you can import line sets from JT. The new option Read all types of geometry enables importing all geometric objects allowed by the JT standard, including lines and points. If it is selected, all geometric objects are imported. If it is cleared, only solid geometry is imported.
Version 14.1 allows users to import non-tiled textures from JT files.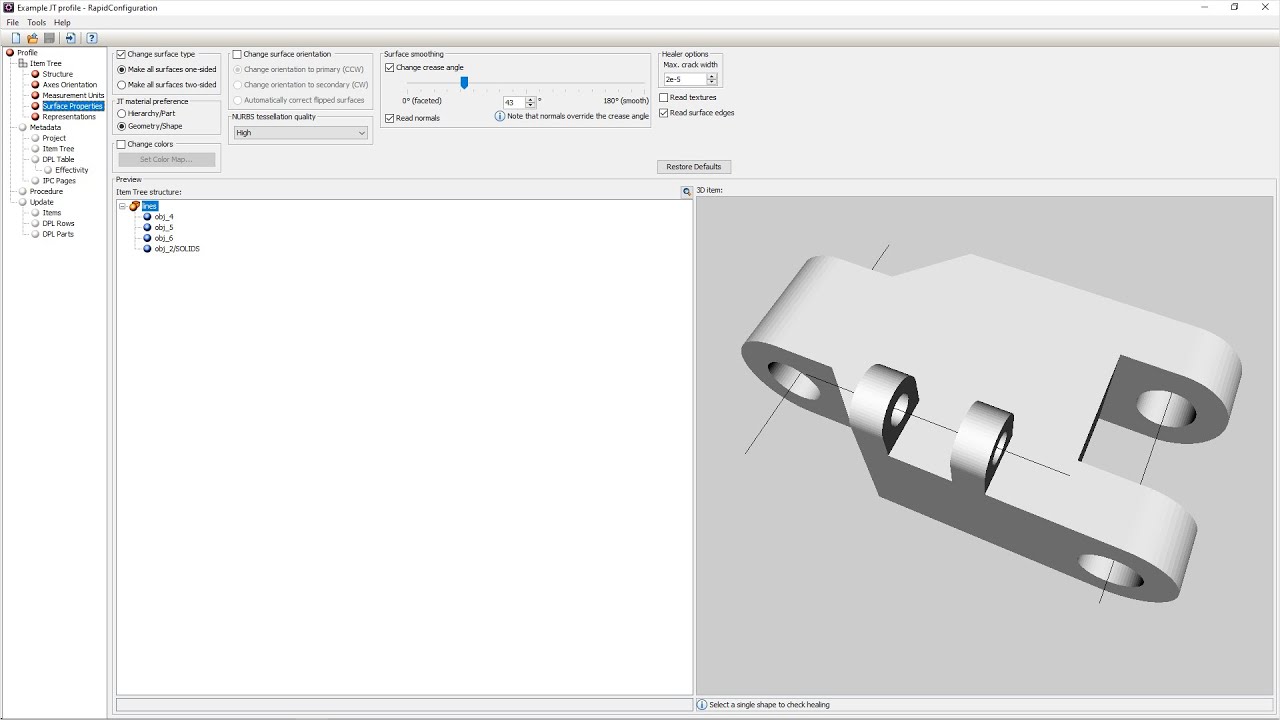 New commands Cut, Copy, and Paste for selected objects
New commands Cut, Copy, and Paste are available now in the toolbar, the Edit menu, the Item Tree menu, and the Item List menu, or as shortcuts Ctrl+C, Ctrl+V, and Ctrl+X. Now you can quickly copy or cut 3D objects and paste them below the selected element or into the root of the Item Tree.
The same commands work in Document Editor, Procedure Editor, and DPL-table.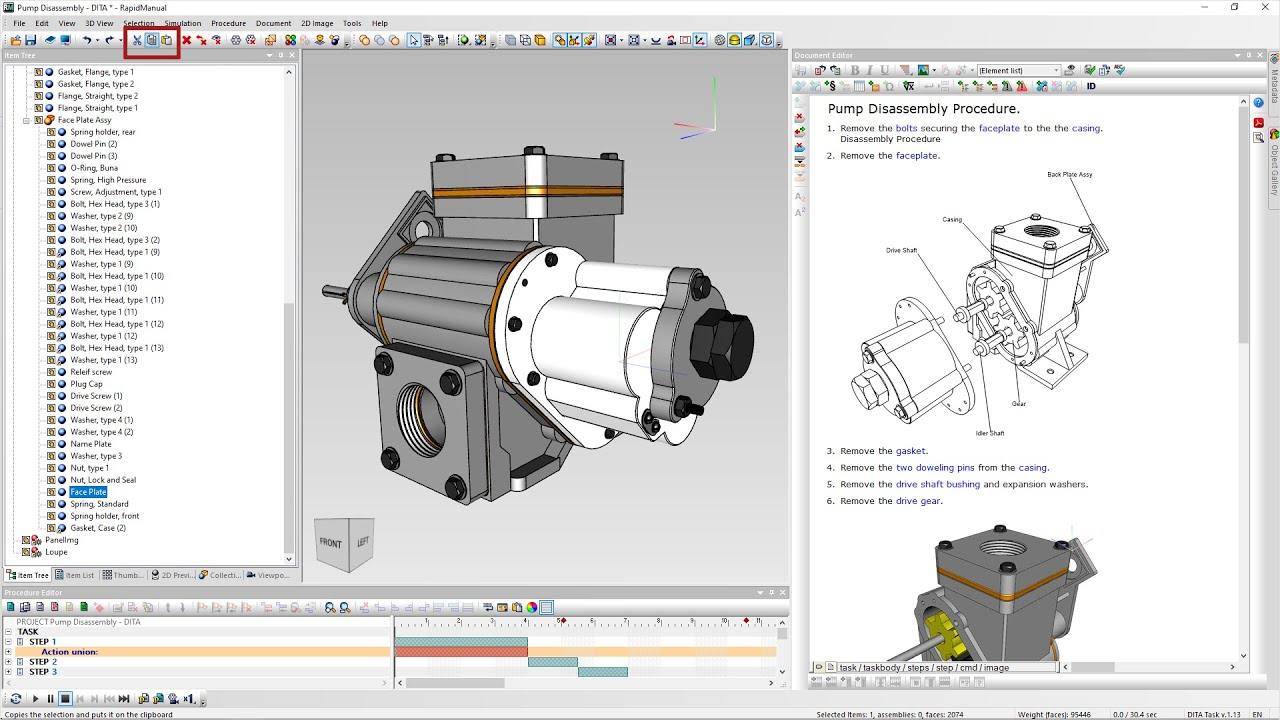 Thick and thin line illustration techniques
From now on, you can use the thick and thin line illustration techniques to add 3D effects to 2D illustrations.
To activate the thick and thin line mode:
Use the button on the panel of Property Inspector
Edit menu > Thick/Thin Technique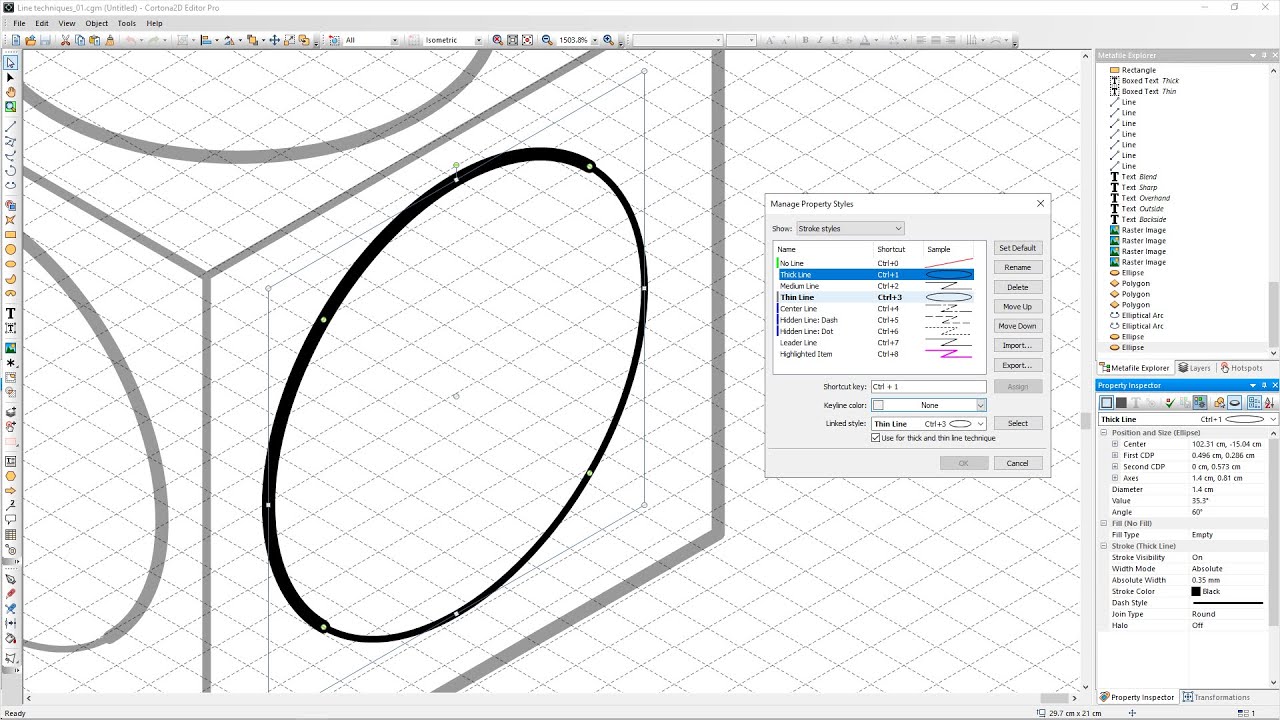 Join Lines tool
Another useful feature is the Join Line tool. You can quickly join multiple line primitives into a single one. There are several options for how to join straight and curved segments:
Chamfer, which connects the ends of lines with segments
Extend, which extends lines until they intersect
Fillet, which extends lines and connects them with a circle of radius R
Bezier, which extends the lines and connects them with the Bezier curve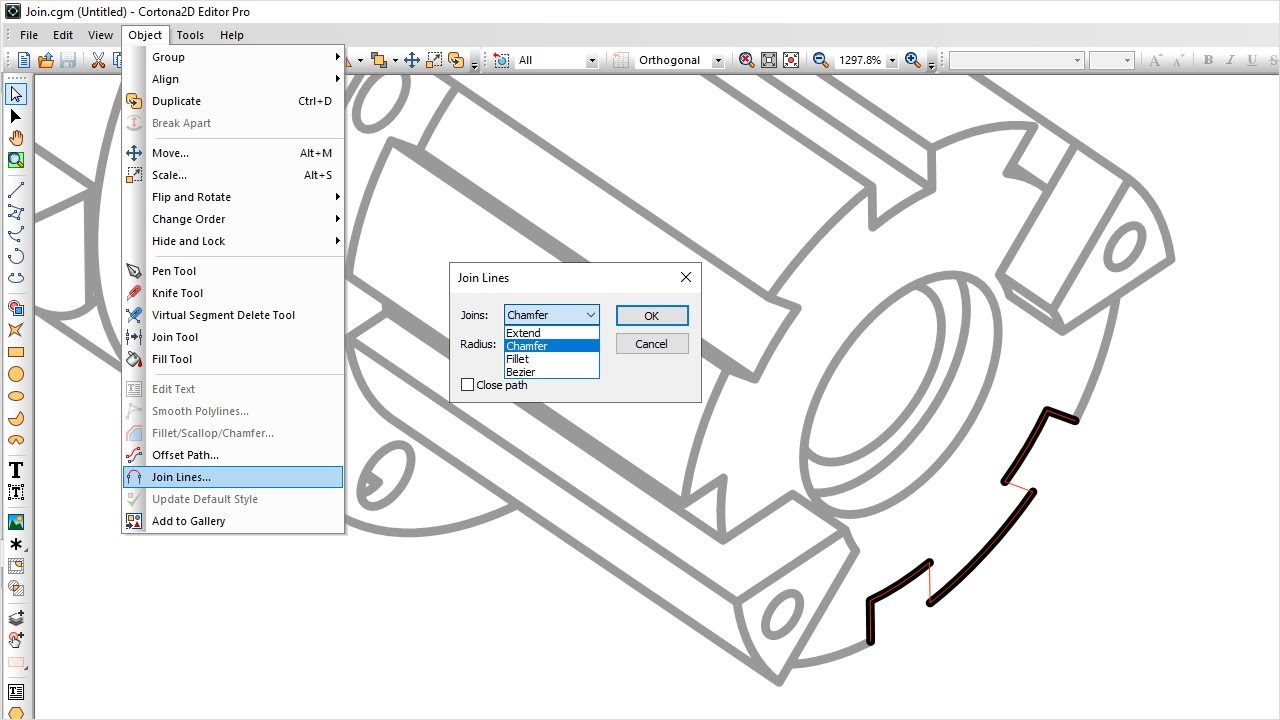 New objects in the Object Gallery
New objects – Animated Arrow and Arrow – are added to the Object Gallery. Use these objects to draw user attention to a specific area in the 3D scene.
Additionally, we demonstrate how to view a publication in Augmented Reality using Cortona3D Viewer for iOS.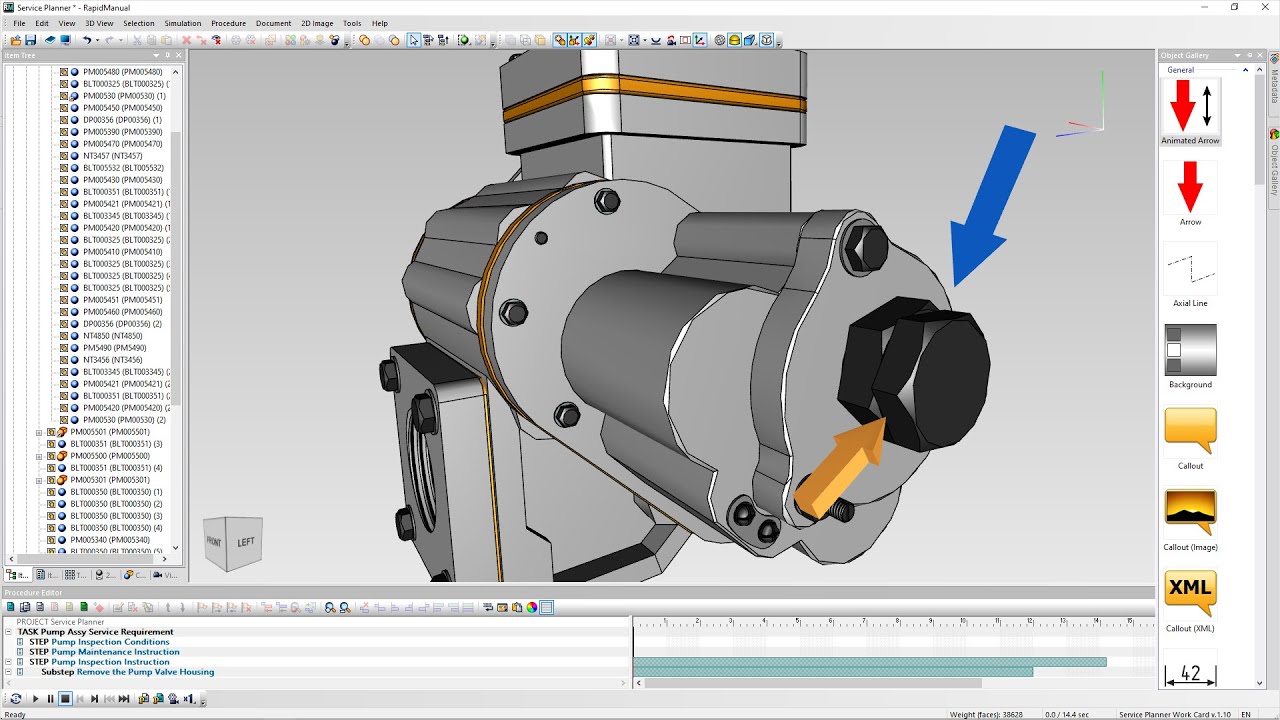 Webinars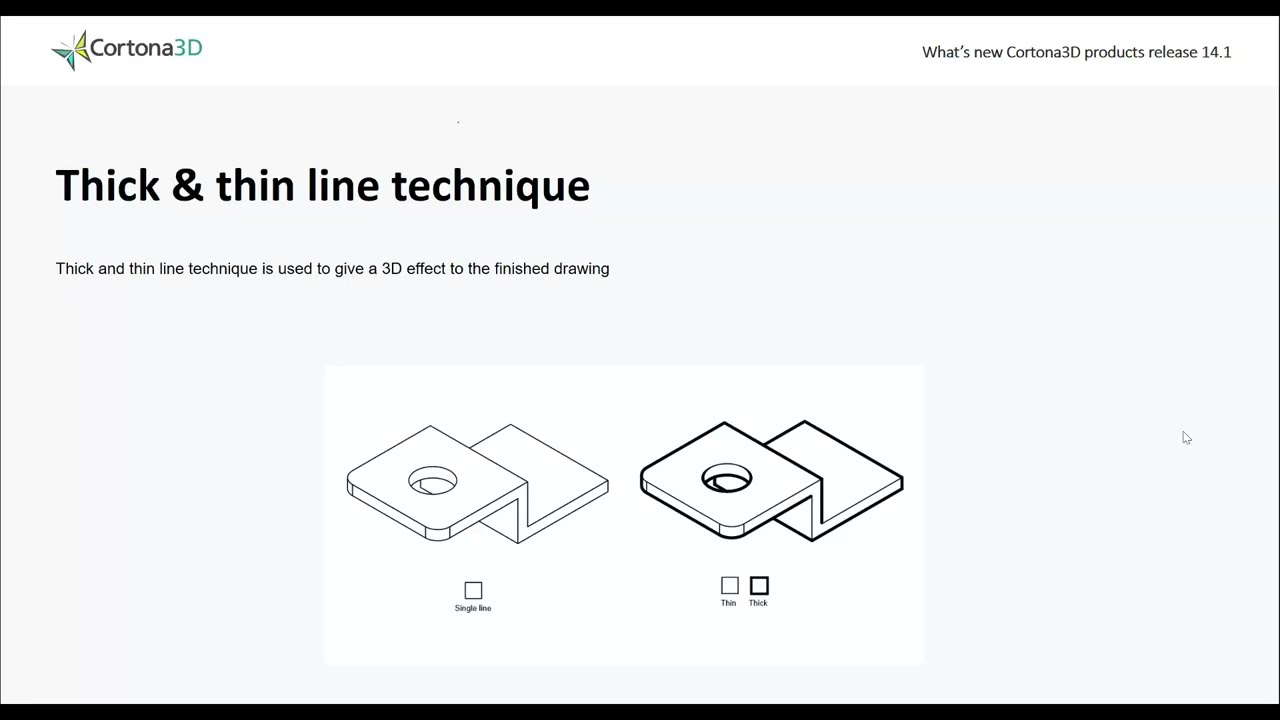 What's new in RapidAuthor 14.1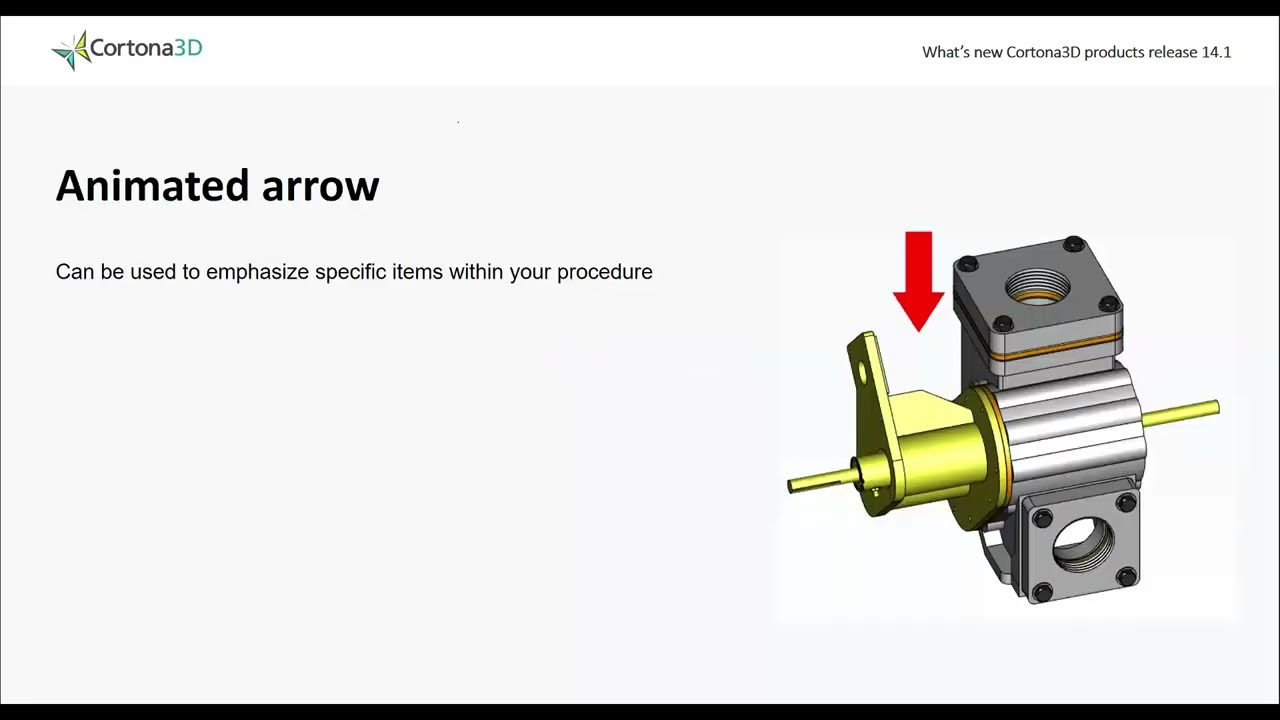 What's new in RapidAuthor 14.1 for Teamcenter